A motorhome with a transverse bed is a clever solution for travellers looking for comfort and space optimisation. This type of bed layout is set up widthways, which results in a large sleeping space without needing to widen the motorhome or fitted van. In this article, we will explain the advantage of motorhomes with transverse beds, how they work and the different models available.
What is a transverse bed?
A transverse bed is a bed set up widthways across the motorhome. This means that the bed is perpendicular to the driving direction. This configuration means you can have a large bed without needing to increase the size of the motorhome or fitted van. Transverse beds are generally accessible by stairs and often overlook a garage hold.
Advantages of a transverse bed.
The comfort of a fixed bed
Transverse beds are a popular choice for motorhomes due to the exceptional comfort they provide. The bed is fixed, which means that it doesn't need to be set back up every evening. The bed's widthways set-up and spacious size also means that two people can sleep on it comfortably, with another space to move around and relax.
Another important advantage of a transverse bed is the garage located below it. This handy storage area is perfect for storing camping equipment, bikes, surfboards and any other bulky travel equipment. The garage is easy to access from the outside using the exterior doors, which makes the equipment easier to access. This convenient feature means travellers can safely store their equipment in a well organised layout, while also making the most of a comfortable and stable sleeping area. The height of the garage hold can also be adjusted using the EASY BED system
The transverse bed with garage is therefore an ideal option for travelers looking for comfort and practicality when traveling in a motorhome.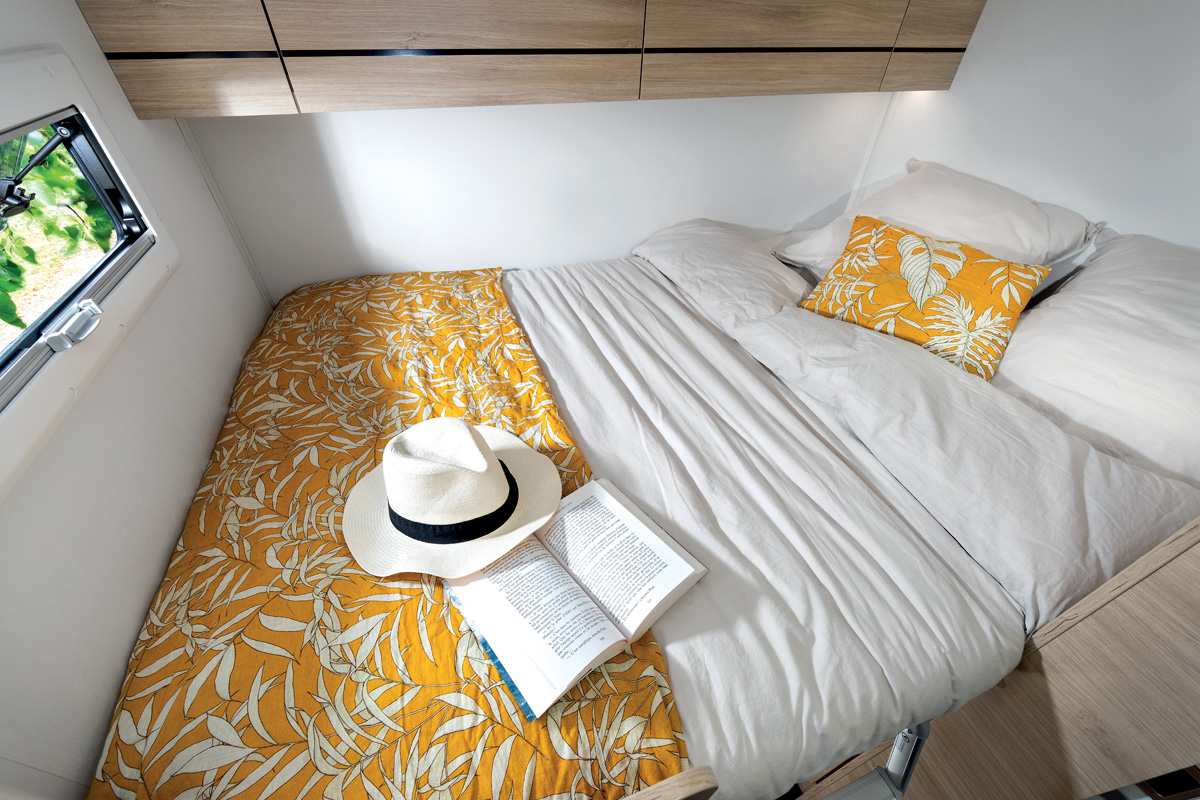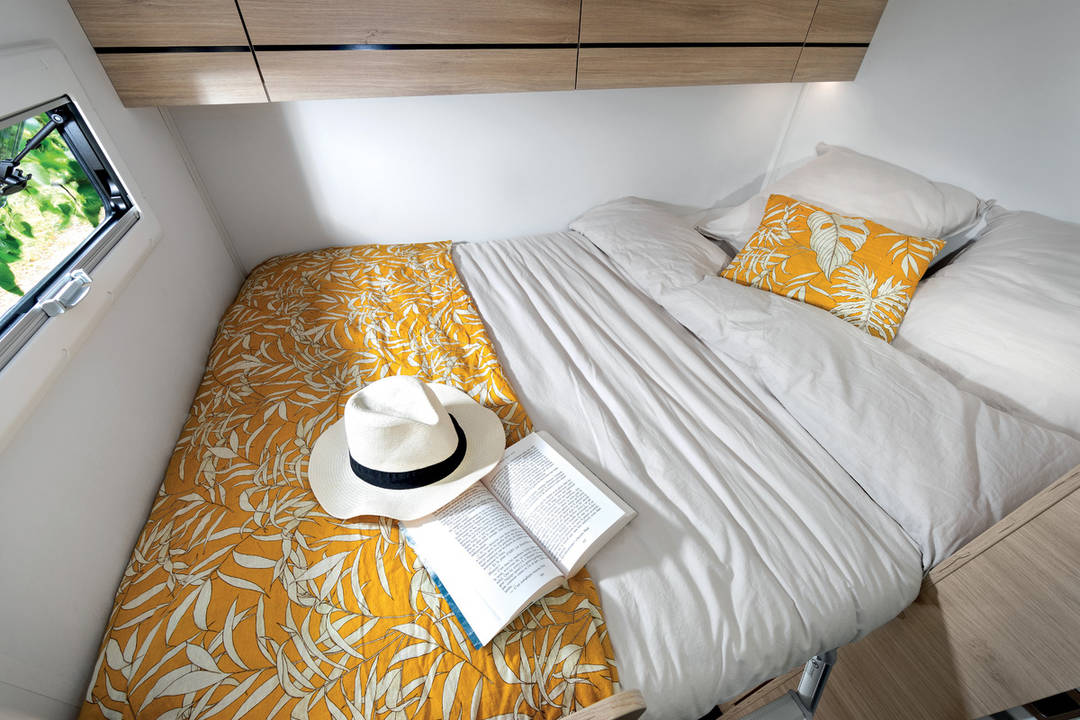 Our motorhome models with a transverse bed over a garage
The S low profile and the van with transverse bed over the garage