Better insulation relies on a combination of technologies that ensure well-being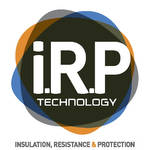 XPS insulation, an extra-firm foam with high sound and thermal insulating power.
Specially designed floor and roof thickness for insulation that exceeds the usual norms.
With IRP, Chausson is true to its goal of high-quality manufacturing.
Whether the version is Flash or Welcome, our structures are all madewith the same high standard of quality.
IRP is a major innovation that provides better insulation, greater resistance and improved protection. Just have a look at the core of our manufacturing secrets…
For better resistance,
a reinforced structure
Protective polyester (GRP) skin
provides greater resistance to scratches, minor impacts, gravel, hydrocarbons, ultraviolet radiation and bad weather in general.
Extra-thick floor and roof,
among the best on the market, offering greater resistance to loads and limiting deformation over time.
High-performance wood and composite combination,
reinforces the structure of our walls and floors by combining composite longevity with the exceptional sturdiness of solid wood.
all materials in contact with the exterior are rot-resistant and insensitive to humidity. On the inside, we prefer high-quality wood. On the inside, we prefer high-quality wood.
N.B.: because of its particular shape, he roof of our overcabs/S low profiles uses a specific technology, 34.5 mm thickness, EPS insulation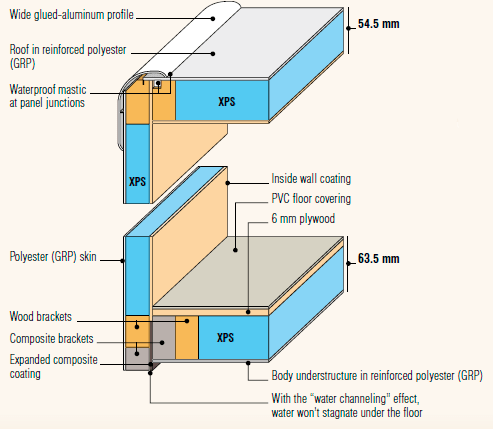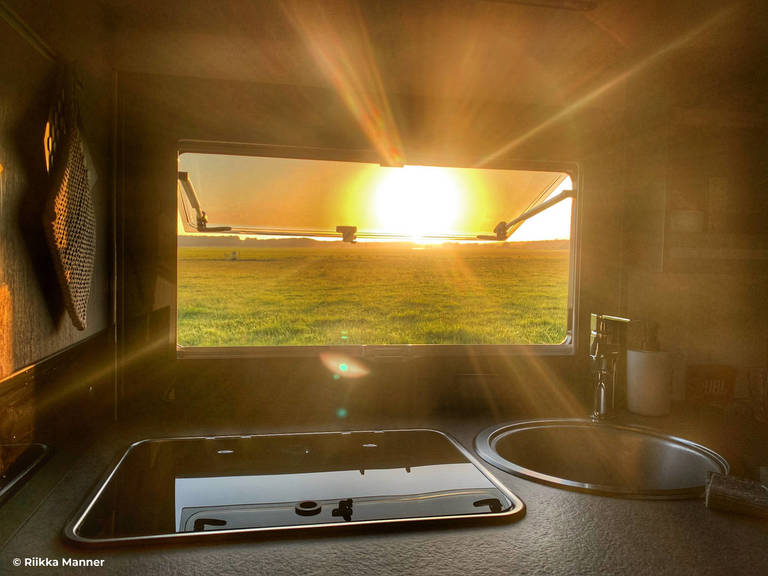 No compromises means peace of mind and better protection
Against leaks because of our rot-resistant materials and wide aluminum profiles that are glued on instead of drilled.
Against storms because of the polyester (GRP) covering that limits damage from hail (on the roof and walls) or salt (under the floor).
Against heat, cold and noise because of polyester (GRP) and a rarely matched insulation thickness.
As proof of the trust we have in our products :
a 7 year warranty

For 40 years, our goal has been to continually improve comfort and durability; we are convinced of the effectiveness of our technical choices and manufacturing processes.
Standing behind our convictions, we offer you a seven-year warranty on water-tightness, subject to an annual check-up by a certified member of our network.
The highest insulation level on the market, certified by a norm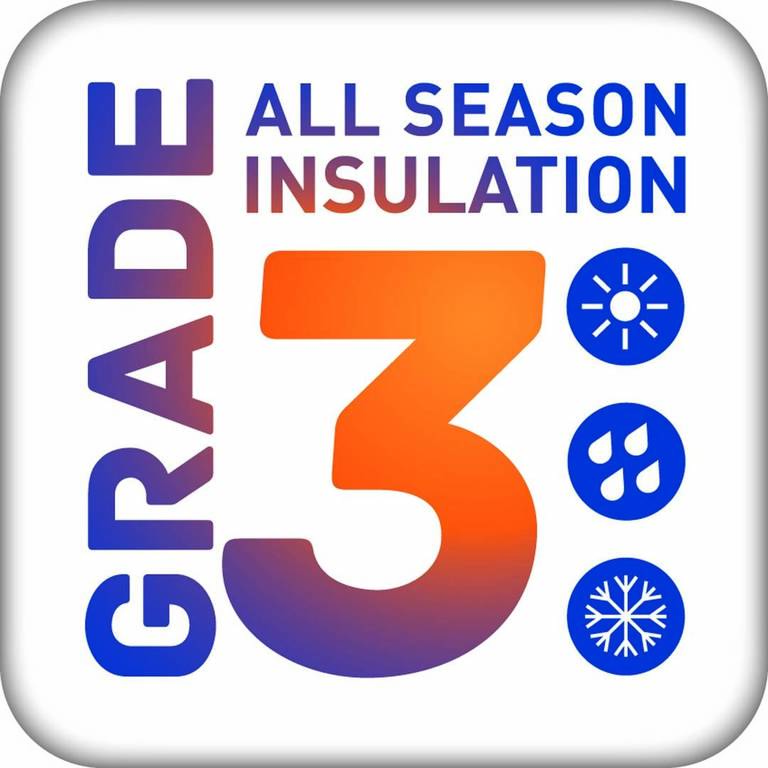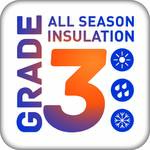 It's easy to say that we offer you the best; it's more complicated to prove it in an impartial way
The EN1646-1 standard makes no compromises. To obtain the highest level (Grade 3), the standard requires that at an outside temperature of -15°C, the inside temperature must be able to reach +20°C in less than four hours.
Cold room tests were made in Germany (TRUMA) and in France (EBERSPÄCHER KALORI).
Our tests have proven that our vans and low profiles so as our overcabs* are built to face severe winters and cut down on summer heat.
Of course, for exception cold, you'll need an isothermal curtain on the outside of the cab (in option).
*overcabs with heating > 5,5 k kW