For a little nap after lunch or a refreshing night's sleep: there's nothing like a good rest before a new hike, a mountain bike circuit or a visit to see the local sites.
Stretch out and enjoy, you're in a Chausson…
A comfortable mattress with a sturdy slatted base
All our mattresses are:
– manufactured in France,
– specially designed for our motorhomes with high-quality foam.
All our mattresses are encased in a drill fabric that is:
– antibacterial and anti-dust mite (for optimal hygiene),
– certified OEKO-TEX® Standard 100 (free of substances harmful to health).
On Lowprofile premium and A-Class models, all our mattresses (for the main bedding) have:
– high-resilience foam that adapts perfectly to the shape of your body for minimum pressure,
– a thermal-regulating Thermocool covering for better dissipation of body heat,
– a layer of reinforced wadding for a soft feel and optimal-quality bedding.
Most of our main bedding comes with a sturdy slatted base as a standard feature for greater comfort and ventilation, with a metal frame for better resistance.
Overcab bedding also has special anti-condensation plates and can be raised (to facilitate going back and forth between the unit and the cab), leaving an extra-large 155 cm space!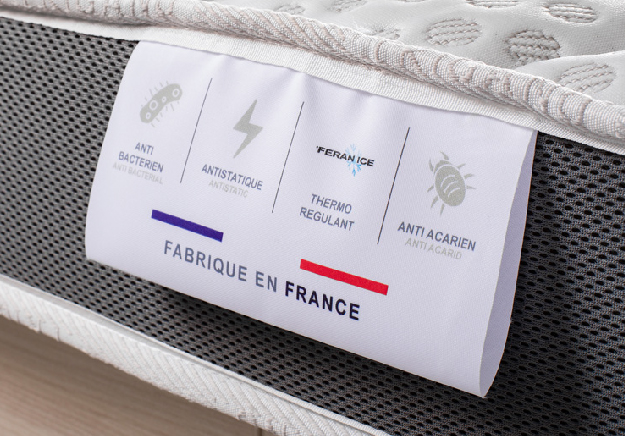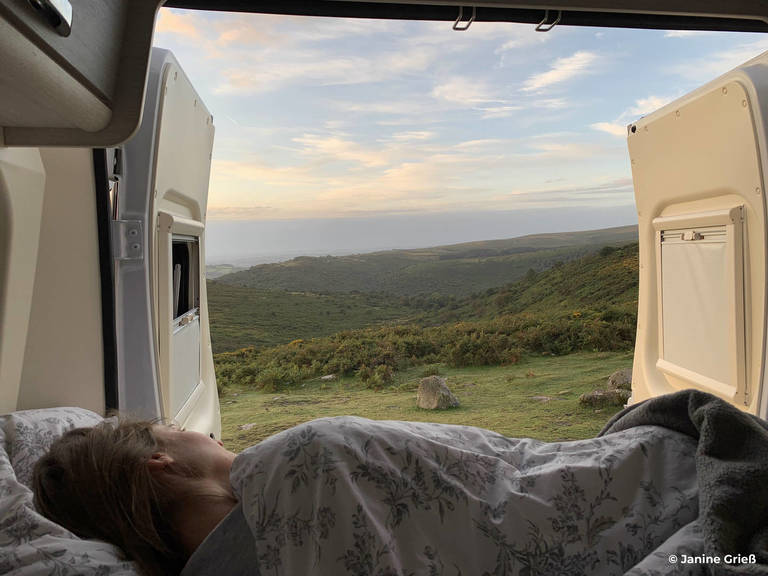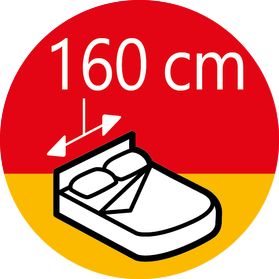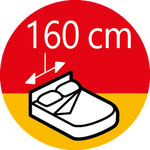 Island bed
width, 1.60 m
Chausson once again pioneers by offering an exceptional standard width of 160 cm on all island beds, regardless of range level.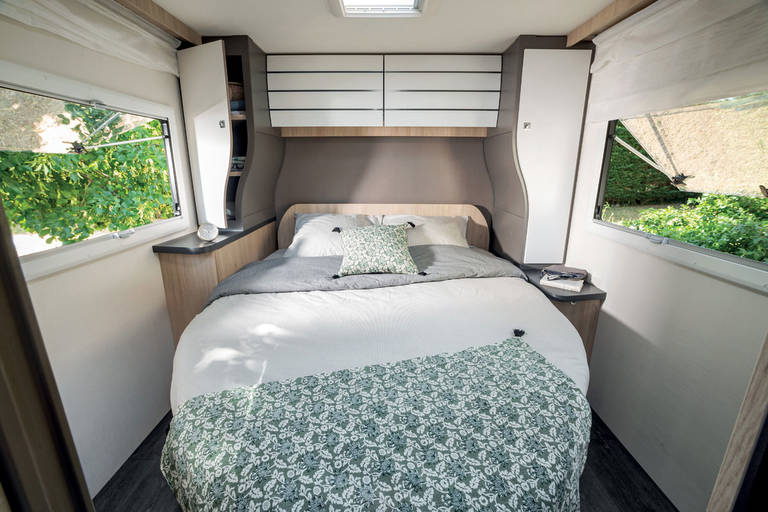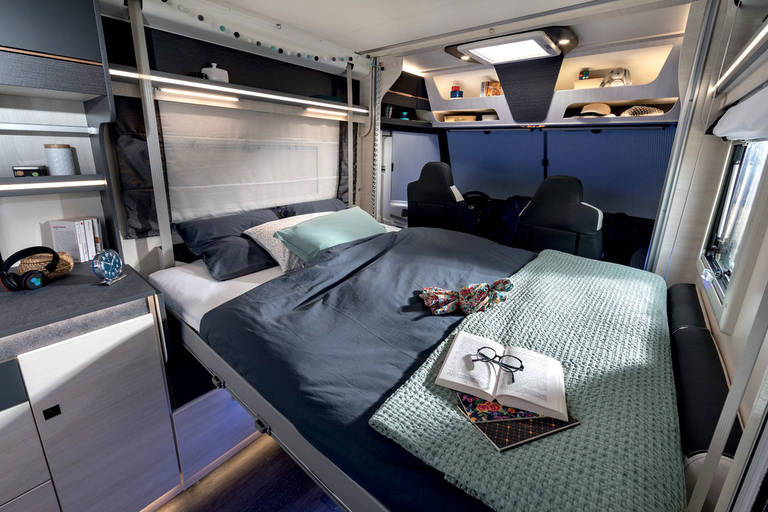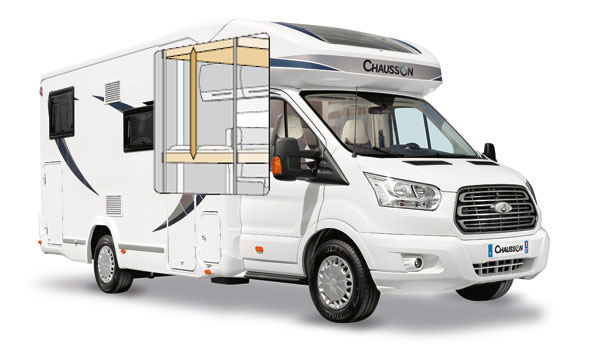 An adjustable roof bed
All our low profiles have a single or double roof bed, depending on the model.
During the day, it disappears into the roof to leave an incredible amount of living space; at night, it becomes the main bed or a "guest room" for your friends. Unless it's the main bed, you can order furnishings without the roof bed.
Our electric** roof beds can be used with or without a ladder:
in the intermediate position with a ladder: this allows another bedding possibility in the dinette,
in the lower position, easily accessible without
a ladder.
All our electric roof beds can be released manually if necessary.