Bunk beds provide several handy advantages for travelling families.
We will go through the advantages of bunk beds in motorhomes, while showcasing their family-friendly and modular features.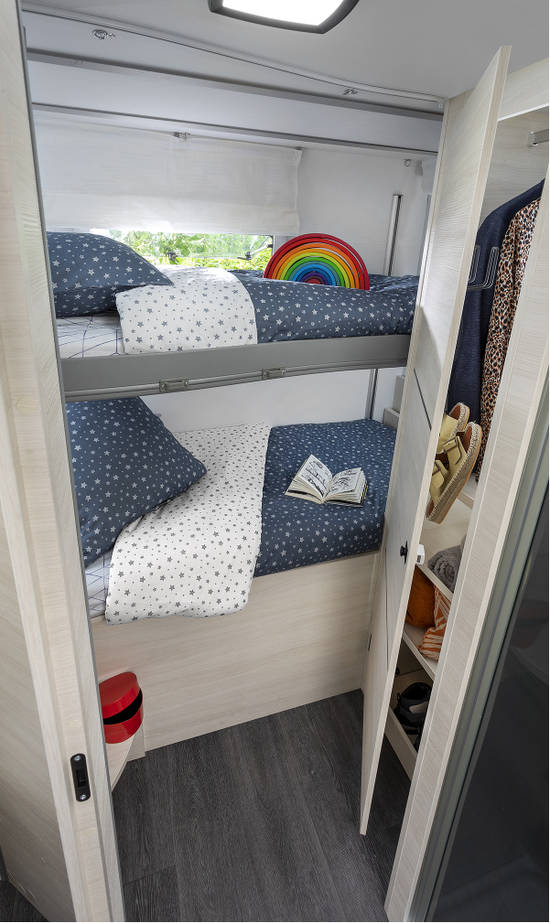 The benefits of bunk beds in Chausson motorhomes
One of the clearest advantages of bunk beds in motorhomes is that they save space. With two beds piled up one above the other, you can fit more people in the same area. Bunk beds are also an excellent option for children, as they can sleep together without taking up too much space.
Bunk beds in motorhomes are also highly modular. Sometimes, the beds can be raised up to create more space to move around in the motorhome. In other cases, the lower bunk can be taken out to leave space for a garage hold, where you can store your camping equipment.
Bunk beds: perfect for families
Bunk beds are especially suited to families travelling in a motorhome. Children can sleep comfortably in their own area without taking up their parents' personal space. Bunk beds in motorhomes also encourage togetherness. Children can sleep together, which is perfect for siblings who want to spend time together. Bunk beds can also be used to create a bedroom area for children, by adjusting the height of the beds during the day and closing one of the walls of the bathroom.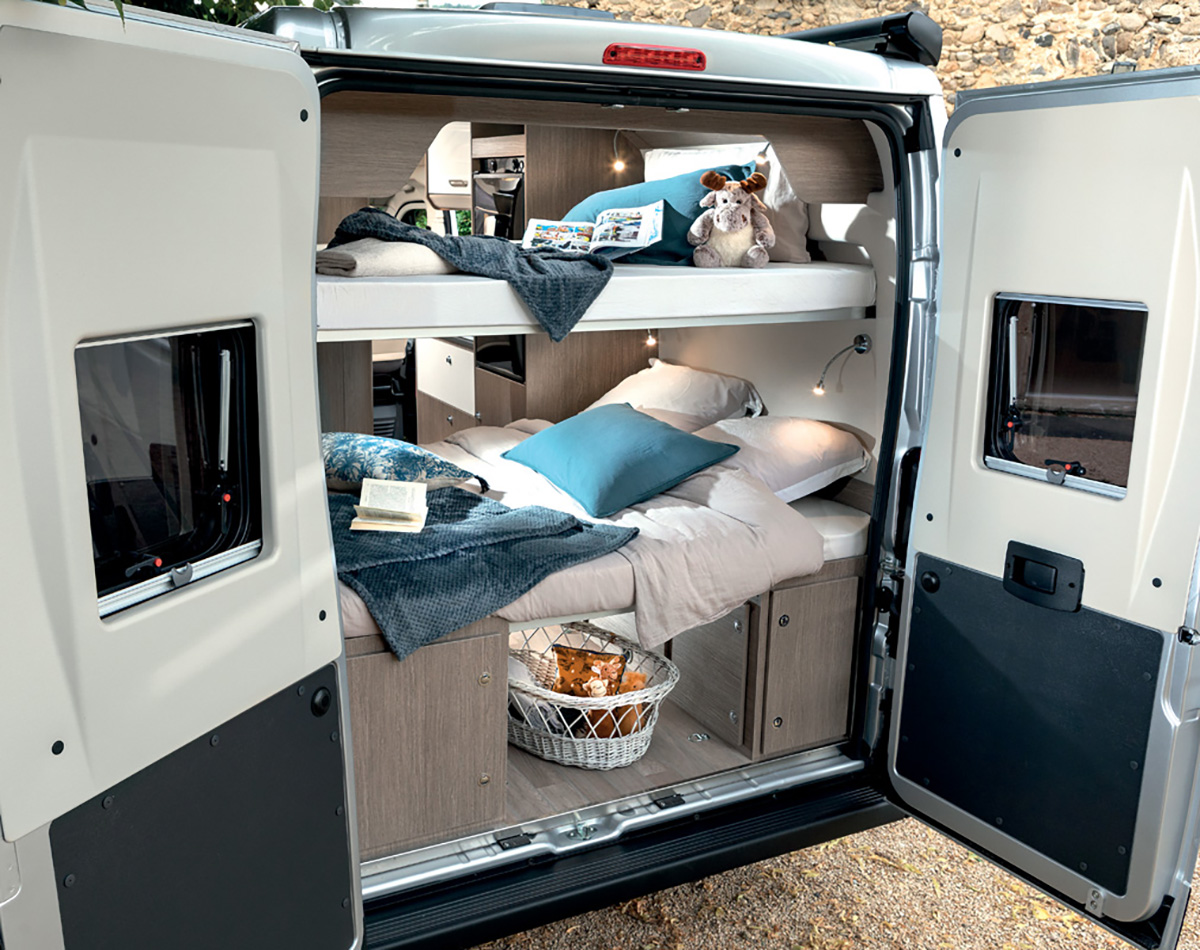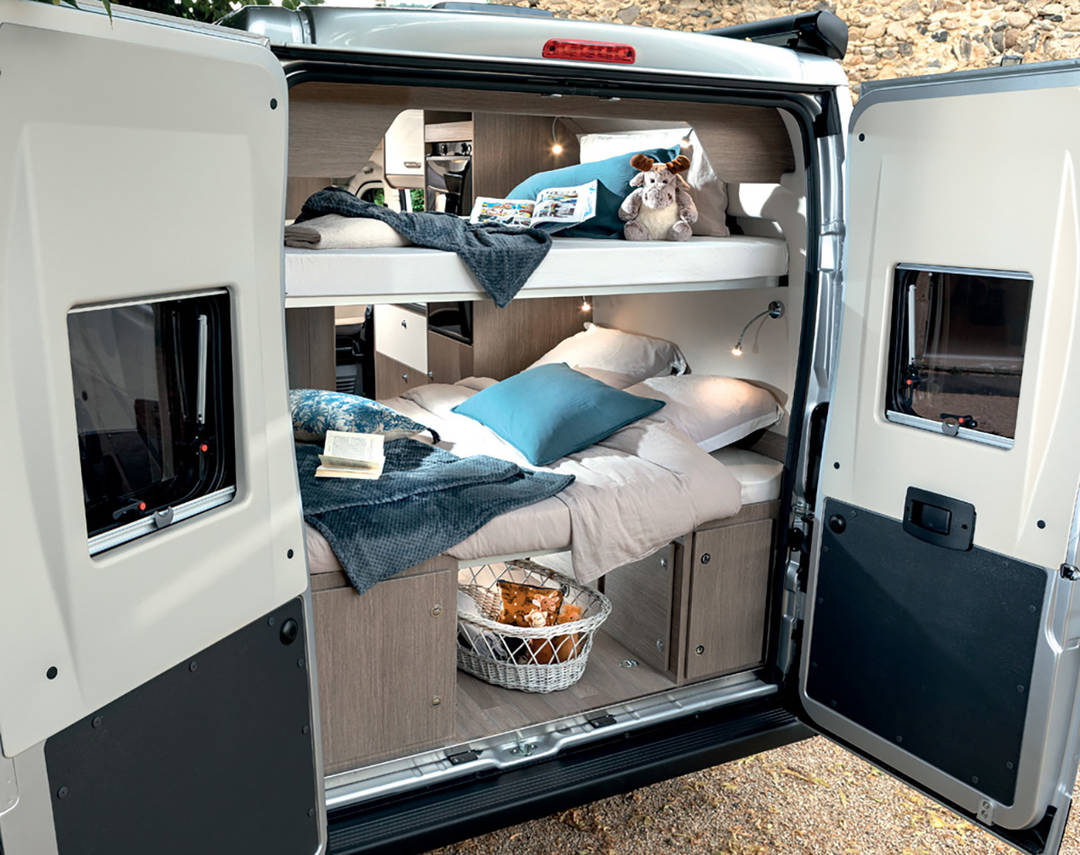 Bunk beds are a practical and comfortable choice for travellers of all ages. They provide a range of advantages, particularly in terms of space and modularity, which makes them particularly handy for use in motorhomes. For families travelling in a motorhome, bunk beds are an ideal choice for children to comfortably sleep in their own space while also leaving room for parents to rest. In short, bunk beds are an excellent choice for those looking to maximise space and comfort in their motorhome.
Our motorhome models with bunk beds
The low profile and the Van with bunk beds
720
Places route
5
Places couchage
5
Places repas
5

7.19m