Welcome to the world of Chausson motorhomes, where comfort and quality of life are watchwords. Our vehicles offer several choices of bed, including a central bed, which stands out through the benefits and unique features it provides. In this article, we will lay out all the reasons why a motorhome with central bed is the sleeping arrangement of choice for travellers looking for comfort, accessibility and space.
Central beds: the perfect size for optimised comfort
Motorhomes with a central bed are a popular choice among travellers, and for good reason; they provide optimal comfort. The bed is generally larger than other types of bed included in motorhomes With an average width of 1.60 metres and an average length of 1.90 metres, central beds provide a spacious sleeping area, so you can relax without feeling boxed in.
Accessible and practical: a bedroom just like at home
Thanks to its central position, the bed is also accessible from both sides, making it easy to move around. You can easily sit down on the bed, lie down and get up again without hitting your head or getting in the way of other people. As such, it is perfect for couples travelling together, but can also suit families with children.
What's more, with the central bed you can have a proper bedroom just like at home. . Indeed, its central location means storage options can be installed on both sides of the bed, creating a practical and accessible storage area. For example, you could store your clothes and bedsheets there without cluttering the rest of the motorhome. Thanks to its central location, you can also set up a bedside table on both sides of the bed.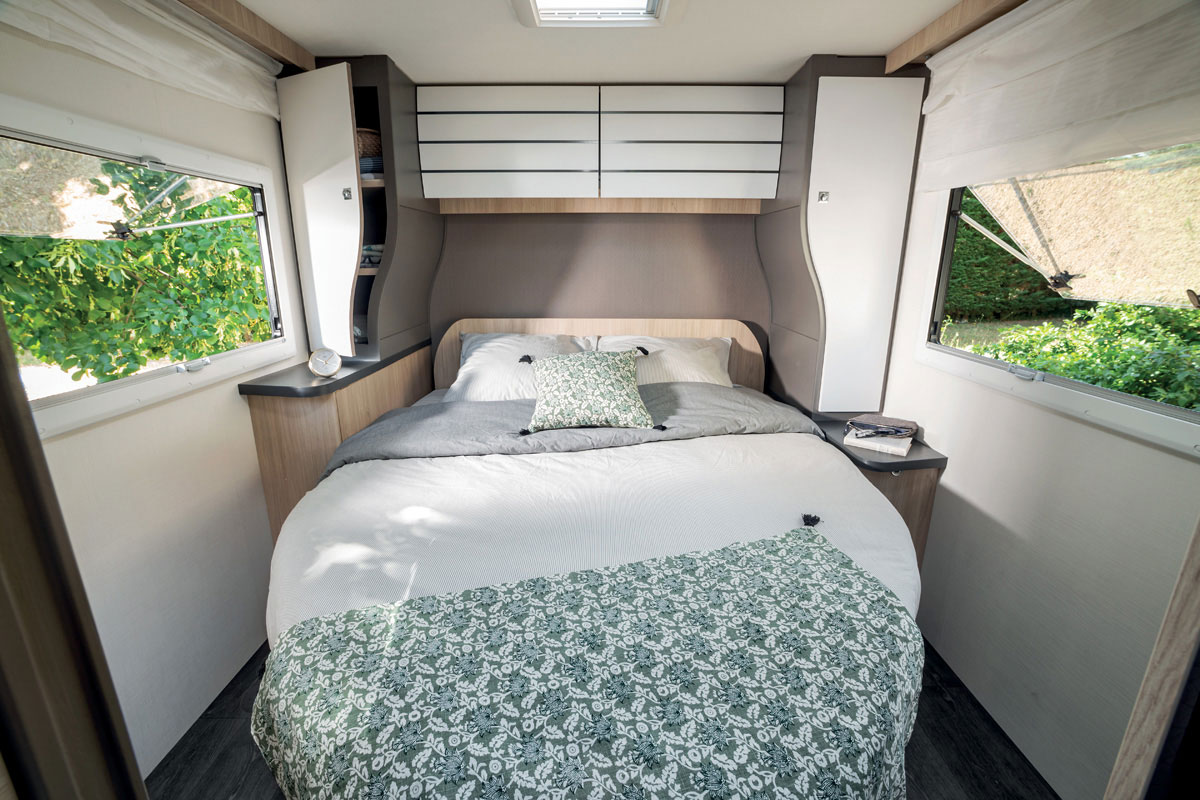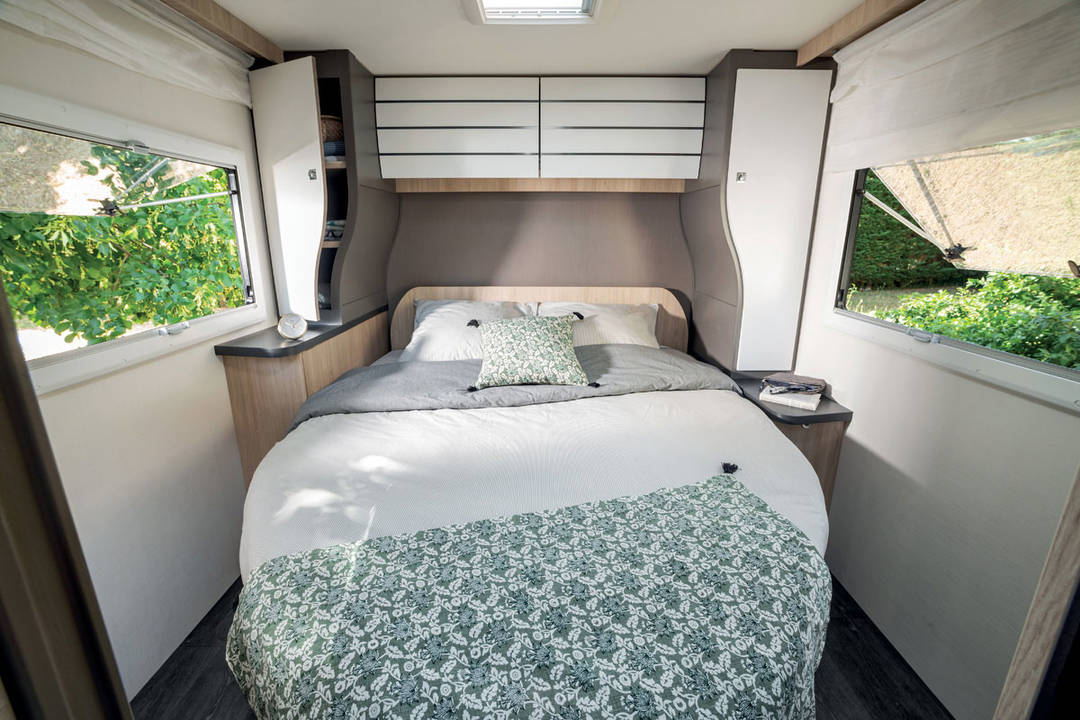 In conclusion, the motorhome with central bed is the perfect solution for those looking for comfort and convenience in their motorhome adventures. With its large size, easy access and bedroom which wouldn't look out of place in a house, it offers very comfortable bedding options for even the most demanding travellers So, if you're looking to go on a trip that's as comfortable as it is enjoyable, consider choosing a motorhome with a central bed, and look forward to unforgettable experiences on the road.
Our motorhome model with central bed
The low profile with central bed
788
Places route
4
Places couchage
3 5*
Places repas
5

7.19m