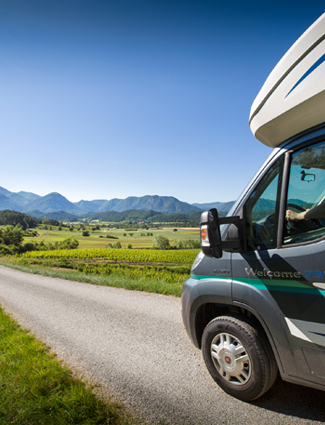 Site editor:
TRIGANO VDL
Simplified joint stock company with capital of 7,000,000 Euros, headquartered at 100 rue Petit – 75019 PARIS, company registration number: 458 502 838 RCS PARIS.
Telephone: 01.44.52.16.20
TVA intracommunautaire n°FR26458 502 838
E-mail: contact@chausson.tm.fr
Director of Publication: François Feuillet.
Site creation:
Design, creation and technical development:
UNIKMEDIA
26, rue de l'Europe – 38640 CLAIX
www.unikmedia.fr
Site hosting:
OVH
SAS au capital de 10 000 000 €
RCS Roubaix – Tourcoing 424 761 419 00045
Code APE 6202A – N° TVA : FR 22 424 761 419
Siège social : 2 rue Kellermann – 59100 Roubaix – France
Photo Credits
Photo Library:
Serge Chapuis – 26000 Valence
Sebastien Sassoulas – 69440 Riverie
Benjamin CELIER – 30140 Boisset et Gaujac
Intellectual Property Rights:
All elements contained on this web server (software, texts, animated or non-animated images, sound, know-how, and all types of data in general) are protected by intellectual property laws and are owned by TRIGANO VDL.
• Copyrights
Copyrighted elements are protected under the provisions concerning author's rights when they are made available to the public at large on this web server. In this context, the reproduction of all or part of the site is authorized only for information purposes for personal and private use. Any use of reproductions and copies for other purposes and without the previous express authorization of TRIGANO VDL is strictly prohibited.
No license nor any other right except that of consulting the site is conferred upon anyone with regard to intellectual property laws.
• Distinguishing features
CHAUSSON is a registered trademark and is protected by intellectual property laws; only Trigano VDL may use this trademark. Any reproduction made without the previous express consent of TRIGANO VDL is strictly prohibited.
In addition, unless mentioned otherwise, the names, logos, products and brands mentioned on this website are the property of TRIGANO VDL and shall not be used without its previous written consent.
• Links
The implementation of a hypertext link toward the www.chausson.tm.fr website requires the previous written consent of TRIGANO VDL.
Protection of Personal Data:
Certain information and data concerning site visitors may be collected using the ""Contact Us"" file. This information and data may be used by TRIGANO VDL to answer possible questions by site visitors or to inform visitors if they so desire, through checking the appropriate box, of the latest news about CHAUSSON or its partners. This information and data may be transmitted to the companies of the TRIGANO VDL group. This information and data are also kept for security reasons to meet legal and regulatory obligations. In conformity to the French ""Information Technology and Freedom"" law no. 78-17 dated January 6, 1978, you are able at all times to access, modify, rectify and remove data concerning you. To exercise this right, you may make a request to TRIGANO VDL company headquarters at 100, rue Petit, 75019 Paris or send an email to contact@CHAUSSON.tm.fr
Cookies:
When you visit the www.chausson.tm.fr site, we may implant a cookie on your computer equipment. A cookie is a computer file containing data sent by a Web server to your browser and stored on the hard disk of your computer. Cookies used on this website facilitate navigation on the site and are designed to collect statistics on visit frequency. They are not designed to collect personal information or data for processing. Cookies are never revealed to third parties and are removed after a certain time (30 days).
At any time, you may block the registration of these cookies by configuring your browser to do so (Internet Explorer, Netscape, Mozilla, Opera, Chrome, Safari, etc).
You can also remove them from your computer by referring to your user guide.
Responsibility:
The www.chausson.tm.fr site is edited by the TRIGANO VDL company. This is a showcase site that must never be assimilated to an online sales site including the means to order online. The sole and unique object of this site is to present CHAUSSON products. Purchase of these products is done by visiting one of the brand's certified dealers, a third party to the TRIGANO VDL company.
TRIGANO VDL makes every effort to keep the site updated and reserves the right to correct its contents at any time and without previous notice. TRIGANO VDL cannot guarantee the exactness, precision or exhaustiveness of the information made available on this site.
TRIGANO VDL is not responsible for site interruption (technical incidents concerning the server), outside attacks (bugs, modification of site contents due to a cyber attack, etc.), erroneous information placed on line, or for any damages caused by a third party or in case of force majeure.
Thank you for placing your trust in us.