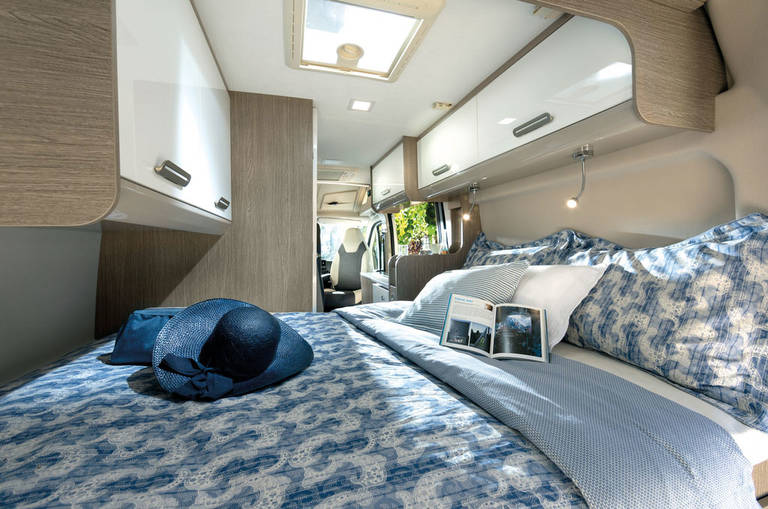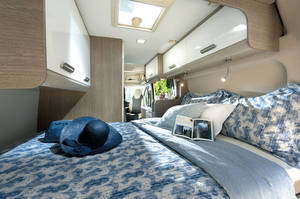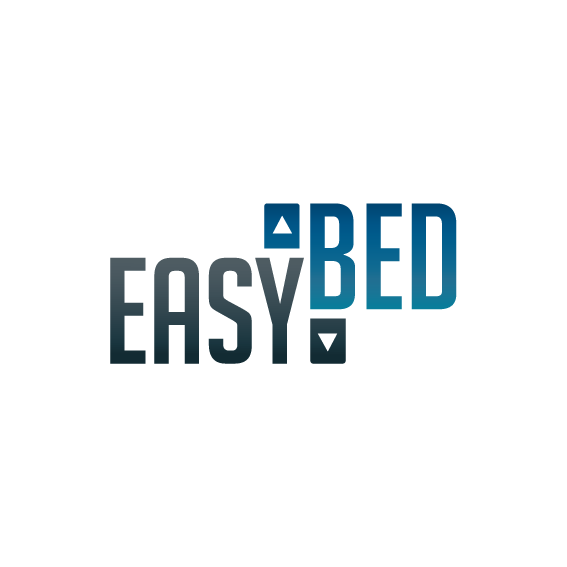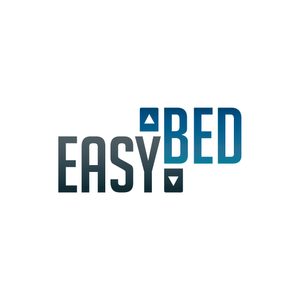 Easy Bed with adjustable height
Most of our beds over a hold (except for twin beds) can be height-adjusted over a distance of 30 cm.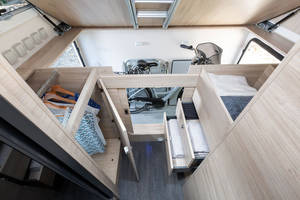 Clever storage areas
Our rear bedrooms generally have roof closets above the bed(s). Most of our beds over a hold can be raised for easier access to the storage areas.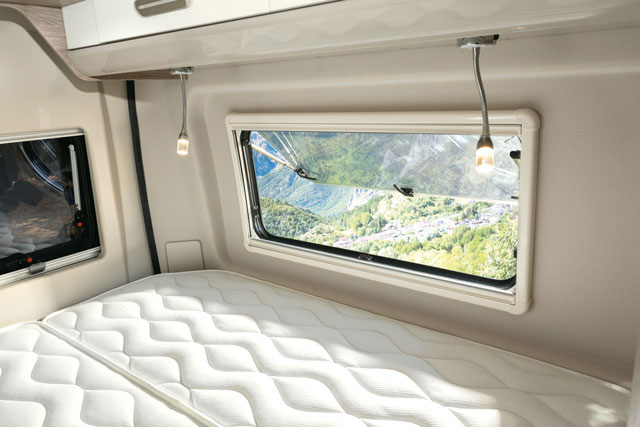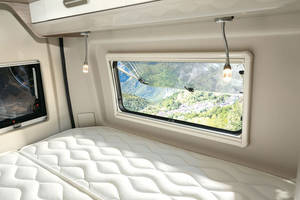 Reading lamps
In general, bedding is equipped with individual reading lamps to avoid disturbing others.
A real fully-equipped kitchen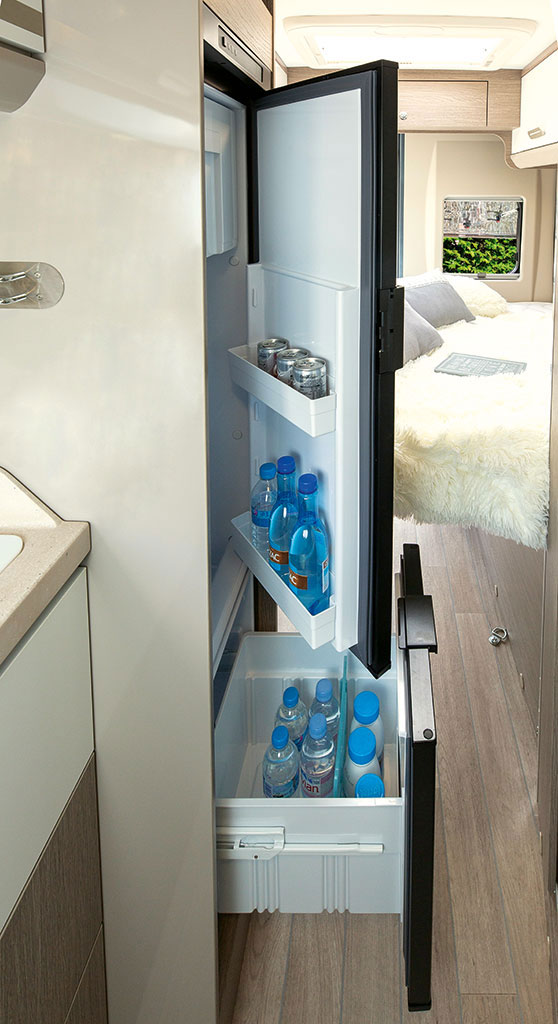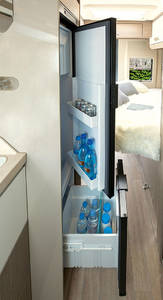 A maxi refrigerator
Most models feature.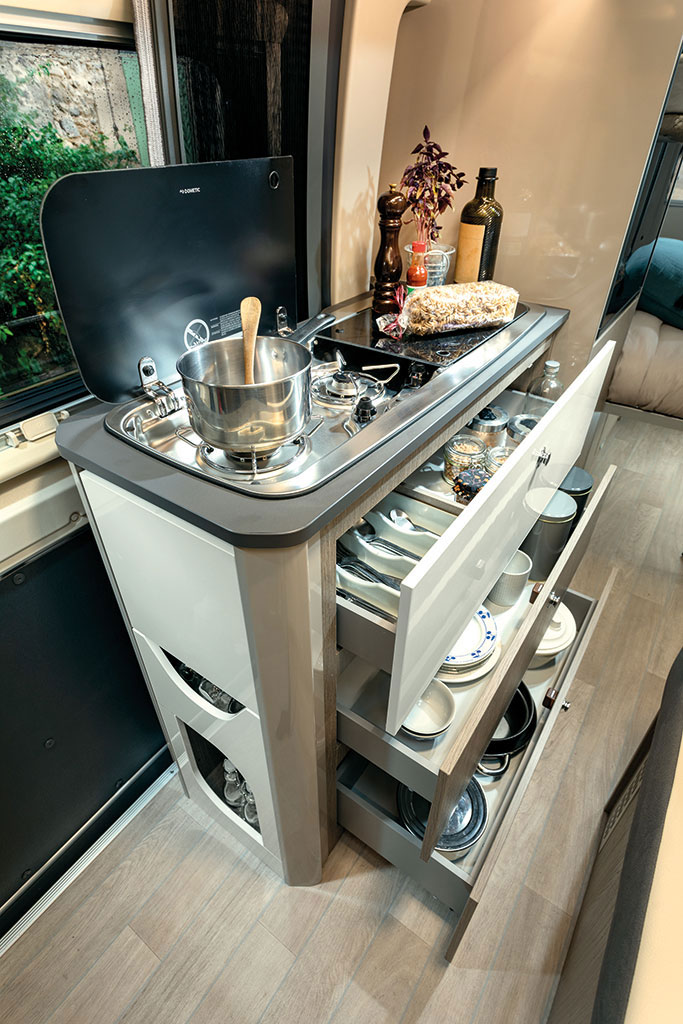 Stove top with glass cover
When the cover is open, it protects the wall from cooking splatters. When closed, it becomes a work surface.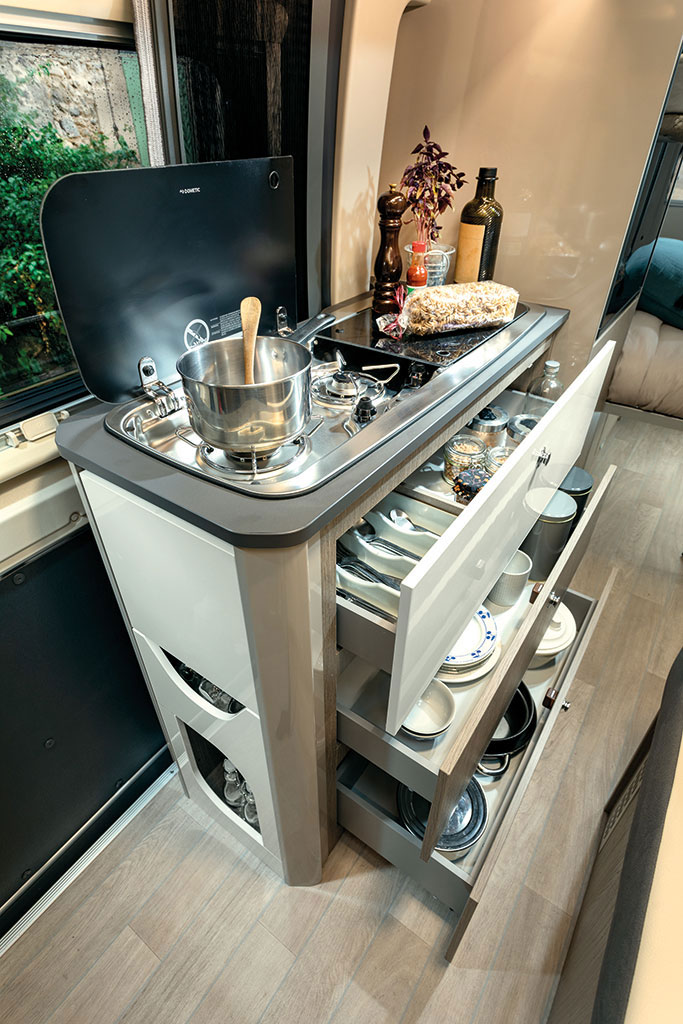 Soft-close drawers
With latches for road travel.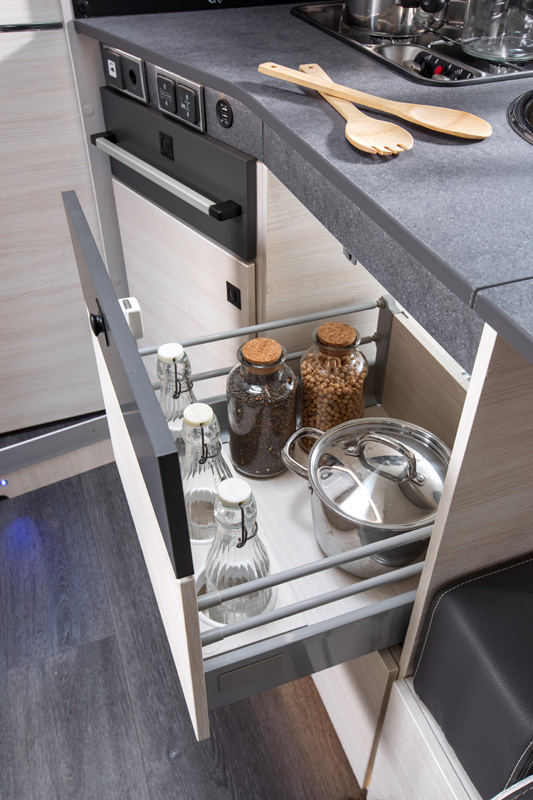 Pots and pans drawer
Depending on model.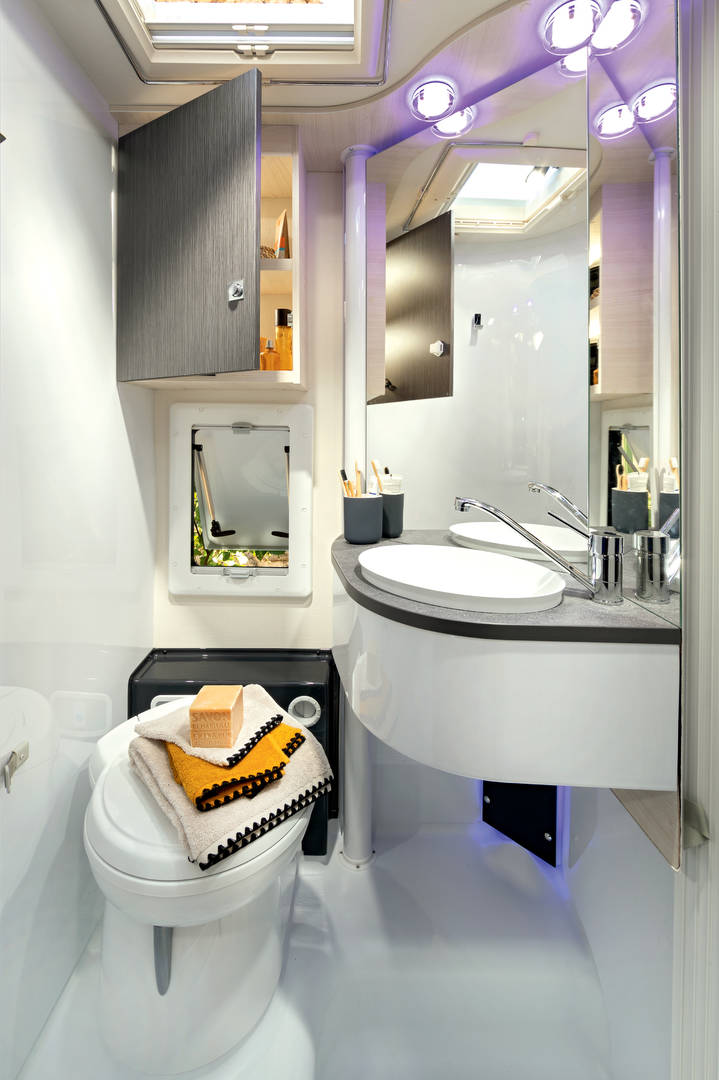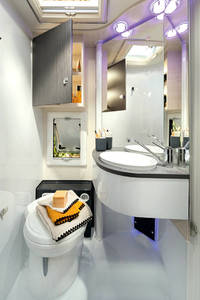 Dual ventilation with opaque opening window and roof skylight
Depending on model.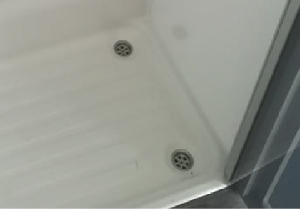 Dual drain shower tray
Most of our shower trays are equipped with 2 plugholes for optimised flow.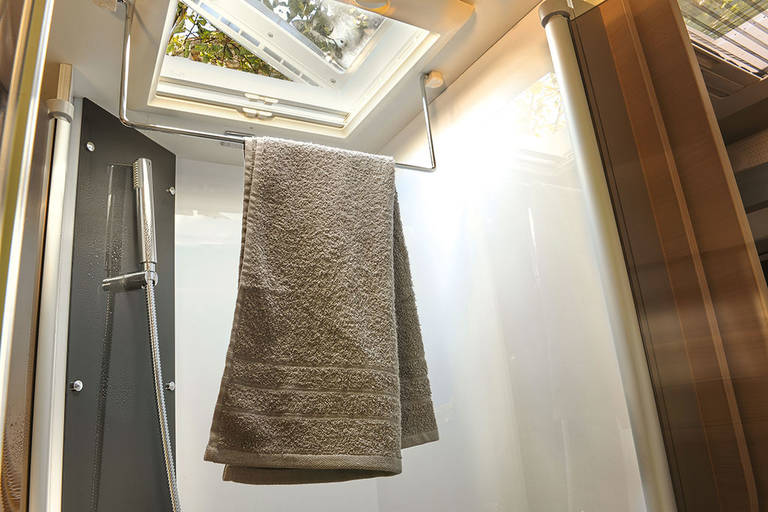 Soap dish, glass holder and skylight equipped with a towel rack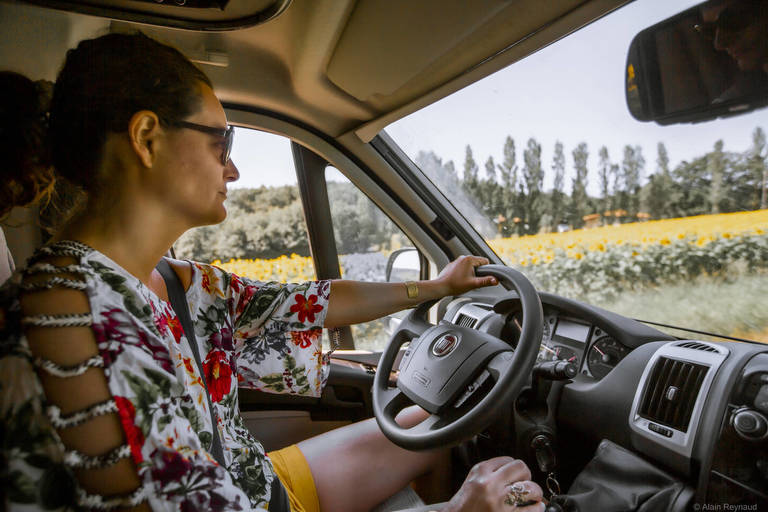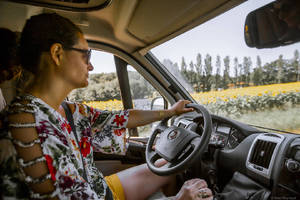 Comfort and safety behind the wheel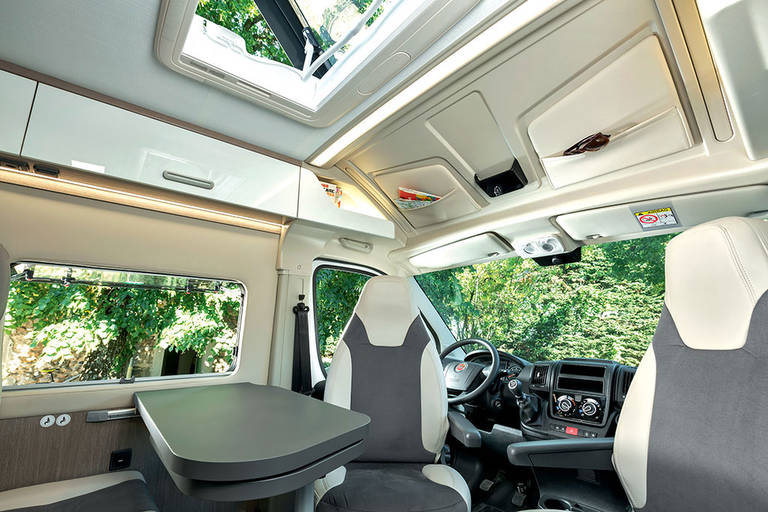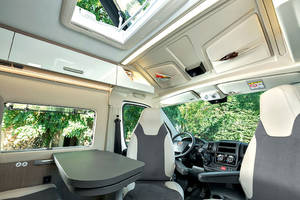 Storage area over the cab
All our low profiles feature a thermoformed storage space above the cab with LED lighting on each side.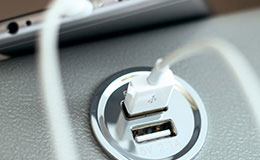 Dual USB port
To recharge cell phones, tablets, etc.