FOR THE FIRST TIME, IT'S UP TO YOU !
Chausson is offering you the exclusive possibility to also choose the make of your base vehicle from the full range of profiles.
Fiat or Ford ?
PRICES FROM £ 39,290*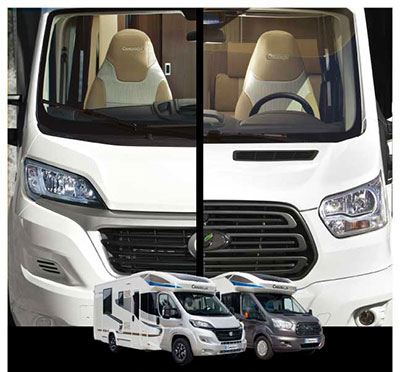 *PRICE ON THE ROAD INCL.VAT, FOR 515 FLASH -FORD 125 HP
---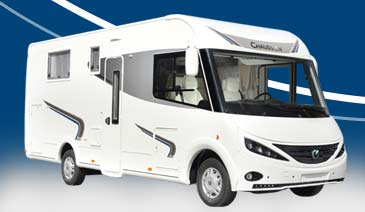 This year, the EXALTIS line of integrals features a brand-new front end, as beautiful as it is aerodynamic, but continues to follow the CHAUSSON Golden Rule: the right price for the right vehicle,
The result is a line of well-equipped integral motorhomes with a streamlined style and an incredibly reasonable price.
This new generation features an innovative model, the EXALTIS 6018, which proposes an off-center central bed and a separate show in less than seven meters, starting at just €58,490 (including tax) when delivered at a dealership in France.
It's available in two furniture colors and six different fabrics.
THE NEW EXALTIS LINE
---